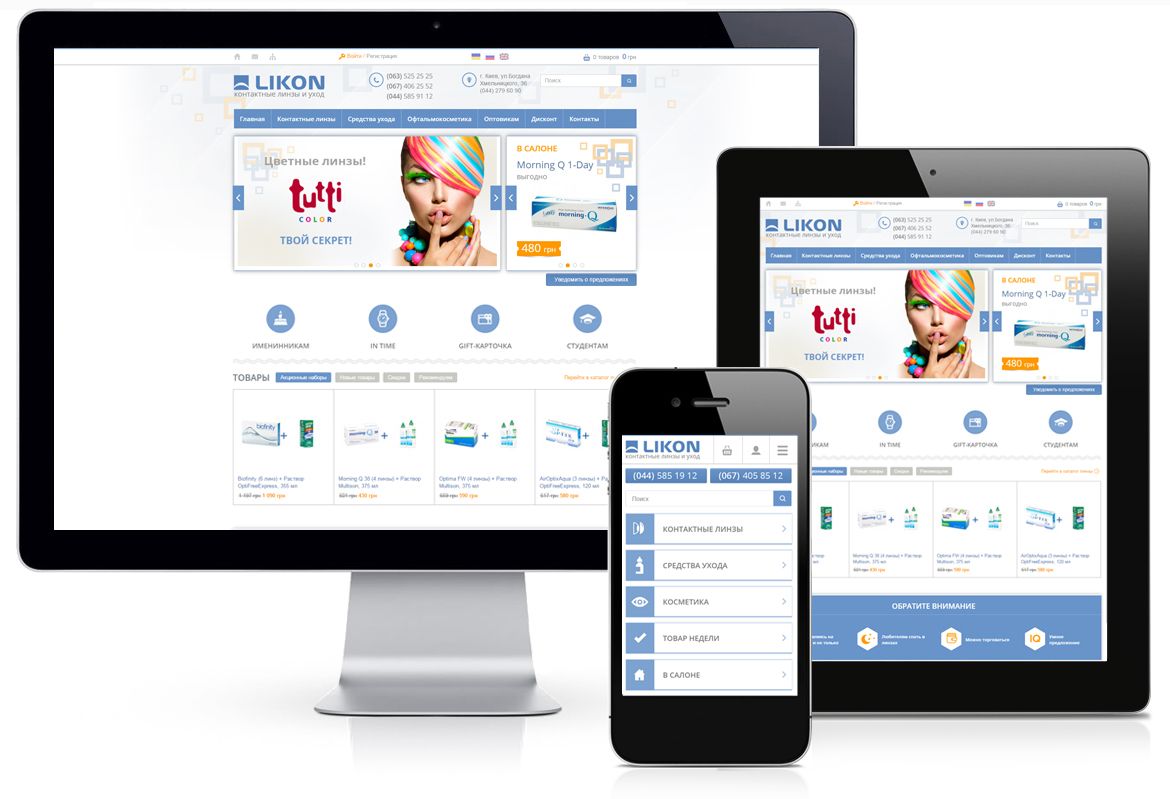 Project Description
Development of an online store to sell contact lenses.
The site implemented and Personal Cumulative discounts for members. There is also a "repeat order" button in the dashboard in order history for customers. The site is set up Subscription and Newsletter, the service "Notify price cut."

On request, it was created Mobile website.